Aluminium Bi Folds - Doors That Seamlessly Transitions Spaces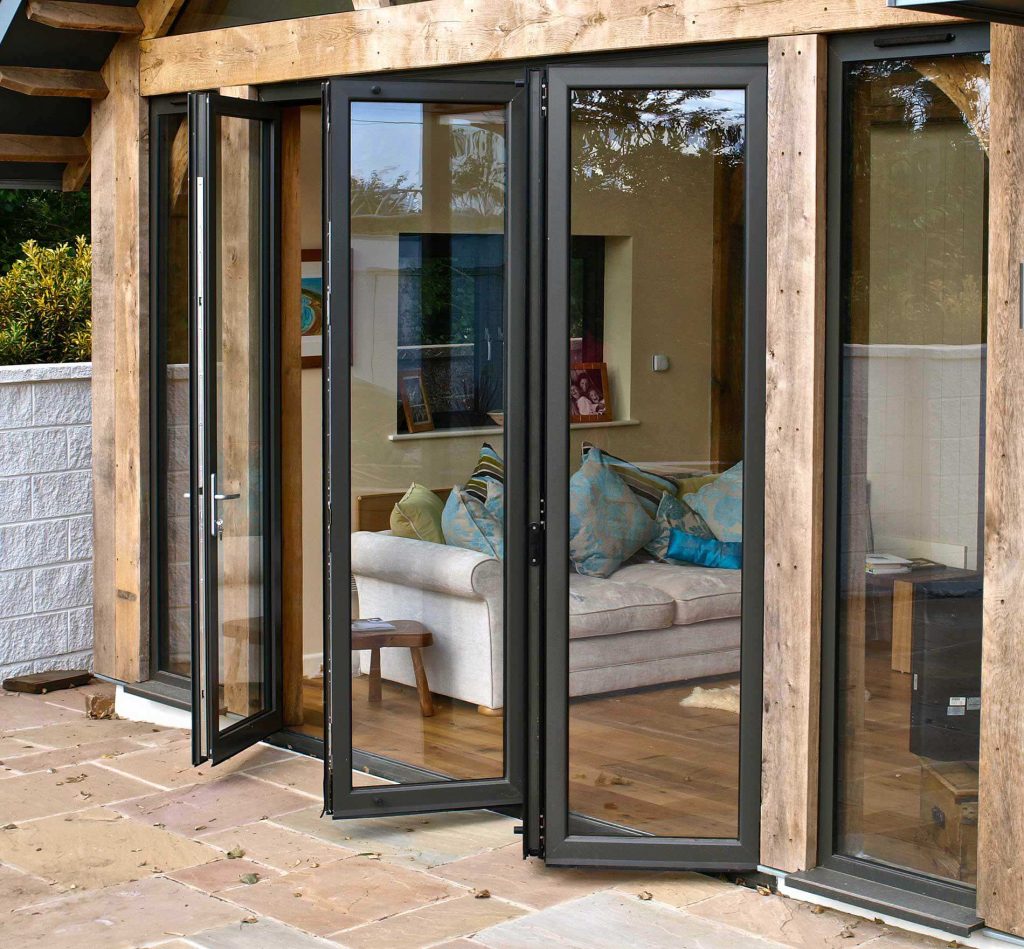 If you're a homeowner seeking to create an absolute transition between your indoor and outdoor spaces, our range of bi-fold doors is the perfect solution. Doors and windows can make or break the over all look of your home. Our bi fold doors, also known as bi-fold doors or folding doors, offer an elegant and functional addition to your home. Crafted with high-quality materials, including aluminium. Our aluminium bifold doors provide a sleek and contemporary design that complements any architectural style.
With their sliding door mechanism, our bi-fold doors effortlessly slide and fold, allowing you to create an expansive opening that connects your living area to the outdoors. The external bi folds system not only adds aesthetic appeal to your home but also floods your space with natural light, providing a bright and welcoming atmosphere. 
We understand the importance of security and peace of mind for homeowners. That's why our external bifolding doors feature a reliable locking system, ensuring the safety of your property and loved ones. Additionally, the advanced glazing technology used in our doors helps maintain energy efficiency, with impressive U values that contribute to a comfortable living environment.
Whether you're looking for bifold patio doors, French doors, or sliding patio doors, our range of aluminium bifolds offers versatile options these doors are a great choice as they suit your preferences and requirements. With finishes like anthracite grey, our doors make a real design statement, elevating the visual appeal of your home.
At Zeenee.co.uk we take pride in providing high-quality bi-fold door systems that create a smooth transition between your indoor and outdoor spaces with not just bi folds but aluminium windows, uPVC doors and uPVC windows and moe. . Our goal is to offer homeowners peace of mind while enhancing the aesthetics and functionality of their homes. Explore our range of bi-fold doors and experience the beauty of a seamless connection today. 
Bi-fold doors offer a remarkable solution for homeowners seeking a seamless connection between their indoor and outdoor living spaces. With their innovative design and functionality, these doors create an expansive opening, allowing for a smooth transition and enhancing your overall lifestyle. Let's explore the advantages of bi-fold doors in expanding your living space, bringing the outdoors in, and creating a flow between indoor and outdoor areas. please be informed that they can be made in upvc and aluminium.
Expanding Your Living Space
By incorporating bi folds into your home, you can effectively extend your living space. These doors are available in a range of sizes, configurations, and finishes, allowing you to customize them according to your specific requirements. When fully opened, bi-fold doors create a wide and unobstructed passage, seamlessly merging your indoor and outdoor areas. This expansion of space provides versatility in how you utilize your home, whether it's hosting gatherings, enjoying alfresco dining, or simply relaxing in the fresh air. Bi-fold doors are a perfect addition for transforming your home into a larger and more versatile living area.
Bringing the Outdoors In
One of the most notable features of bi-fold doors is their ability to bring the outdoors inside. With their large glass panels, these doors allow an abundance of natural light to flood your living spaces, creating a bright and airy atmosphere. You can enjoy panoramic views of your garden or surroundings, appreciating the beauty of nature from the comfort of your home. Bi-fold doors add privacy by effectively blurring the boundaries between your indoor and outdoor spaces, allowing you to feel connected to the outdoors throughout the day. This connection not only enhances your living experience but also contributes to a sense of well-being and tranquility.
Creating a Flow
Bi-fold doors enable a seamless flow between your indoor and outdoor areas, providing a harmonious transition between spaces. When closed, these doors still offer a panoramic view of the outdoors, thanks to their large glass panels. This integration of indoor and outdoor spaces allows for effortless entertaining, easy access to outdoor amenities, and a cohesive design that enhances the overall aesthetics of your home. Bi-fold doors are available in various materials, including aluminium, known for its durability, slim profile, and modern appeal. Their sleek design and smooth operation contribute to a seamless flow that adds value to your home.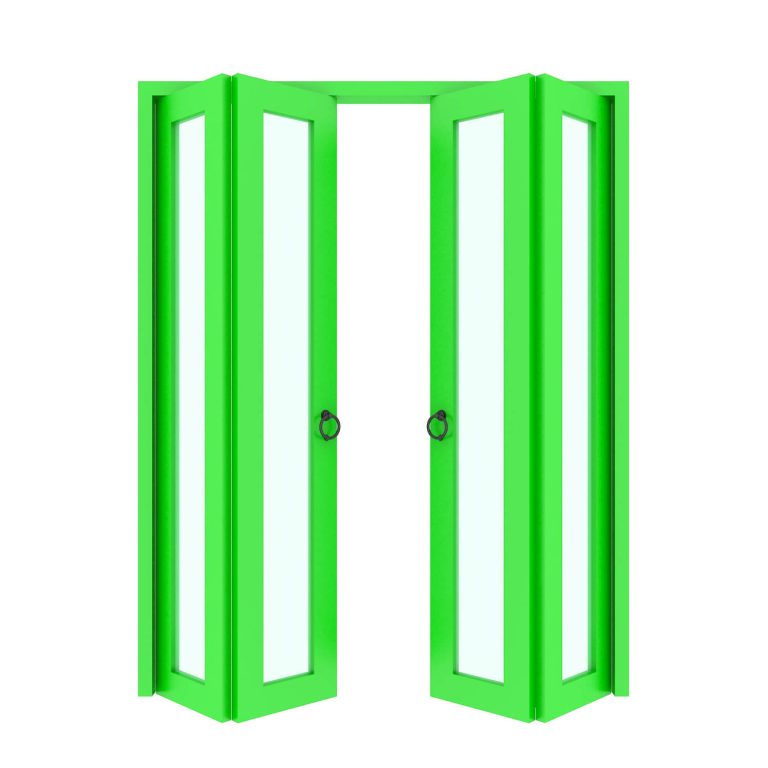 Exploring the Different Types of Bi Fold Doors
Bi folds are a popular choice for homeowners looking to enhance their living spaces with a seamless connection to the outdoors. With their ability to fold and slide, these doors offer flexibility, style, and functionality. If you're considering bi-fold doors for your home, it's essential to understand the different types available. Let's explore the various options to help you make an informed decision.
Aluminium Doors
Aluminium bi folds are a popular choice due to their sleek and modern design. They are lightweight, durable, and offer excellent strength and stability. Aluminium frames can be powder-coated in a wide range of colors, allowing you to match your doors to your home's aesthetics. These doors are also known for their energy efficiency and low maintenance requiremen
Timber Doors
Timber bi-fold doors add a touch of natural warmth and beauty to any home. They are available in a variety of timber options, such as oak, pine, or hardwood, allowing you to choose a material that complements your interior design. Timber doors provide excellent insulation and acoustic properties, creating a cozy and peaceful atmosphere. However, they may require more maintenance than other materials to ensure their longevity.
uPVC Doors
uPVC bi-fold doors are a cost-effective option that offers durability and energy efficiency. They are known for their excellent thermal insulation, helping to keep your home warm in the winter and cool in the summer. uPVC doors are also low maintenance, requiring minimal cleaning and upkeep. While they may not offer the same aesthetic appeal as other materials, they are a practical choice for many homeowners.
Frameless Glass Doors
For a sleek and contemporary look, frameless glass bi-fold doors are an excellent option. These doors feature minimalistic frames, allowing for unobstructed views and maximum natural light. Frameless glass doors create a seamless transition between indoor and outdoor spaces, making them perfect for modern and minimalist designs. It's important to note that frameless glass doors may require careful installation and maintenance due to the delicate nature of the glass panels.
Hybrid Doors
Hybrid bi folds combine the best features of different materials to offer enhanced performance and aesthetics. These doors often feature a combination of aluminium, timber, or uPVC frames with glass panels. Hybrid doors allow you to enjoy the benefits of multiple materials, such as the strength of aluminium, the natural beauty of timber, or the energy efficiency of uPVC. They offer versatility and customization options to suit your specific preferences.
Do you need planning permission for bi folds?
In most cases, installing bi-fold doors in your home won't require planning permission. However, certain circumstances, such as living in a listed building or a conservation area, may have specific regulations. It's always advisable to check with your local planning authority to ensure compliance with any applicable rules and regulations.
What are the disadvantages of bifold doors?
While bifold doors offer numerous advantages, it's important to consider potential disadvantages as well. Some common drawbacks include:
1. Cost: Bifold doors tend to be more expensive than traditional doors due to their intricate folding mechanism and high-quality materials.
2. Limited Privacy: The large glass panels of bifold doors provide ample natural light and unobstructed views, but they may compromise privacy. Consider installing blinds or curtains if privacy is a concern.
3. Maintenance: Bifold doors with multiple moving parts require regular maintenance to ensure smooth operation. Periodic checks and adjustments may be necessary to keep them functioning optimally.
4. Reduced Wall Space: When fully opened, bifold doors fold and stack against the wall, reducing the usable wall space compared to traditional doors. This may affect furniture placement or the hanging of wall decorations.
Can bi folds be different sizes?
Yes, bifold doors can be customized to different sizes to suit your specific requirements. Whether you have a small opening or a large expanse, bifold doors can be tailored to fit. The number of door panels and the overall width can be adjusted, allowing flexibility in design and accommodating various sizes of openings. It's recommended to consult with a professional installer to ensure accurate measurements and a proper fit for your bifold doors.
Contact Us To Know More About Bi Folds
Our range of bifold doors, also known as bi-fold doors, offers homeowners the perfect solution to create a harmonious transition between indoor and outdoor spaces. Crafted with high-quality aluminium, our bifold doors provide a sleek and contemporary design, available in attractive finishes like anthracite grey. With their sliding door mechanism, these bi-folding doors effortlessly slide and fold, allowing you to create an ideal connection and flood your space with natural light.
Our doors not only enhance the aesthetics of your home but also provide advanced security features for peace of mind, including a reliable locking system. Experience the beauty of a grand transition and enjoy the benefits of natural light and outdoor views with our range of aluminium bi folds. 
Choose our bifold patio doors, sliding patio doors, or French doors to complement your home and create a welcoming environment. With impressive U-values, our doors offer energy efficiency and ensure a comfortable living space. Trust our door system to make a real design statement while providing the functionality you desire. Discover the possibilities today and create a flawless transition between your indoor and outdoor spaces with our high-quality bifold doors.
Get in touch today!!
Contact Us today to get in touch with our experts who will carefully analyze your property, listen to your ideas and finally draft the best project for you.