Aluminium Windows - Stunning & Bold
Welcome to the world of elegance and functionality – Aluminium Windows. Step into a realm where modern design seamlessly blends with superior performance. Whether you're seeking to enhance the aesthetic appeal of your home or improve thermal efficiency, our window frame offers a perfect solution.
 With their sleek profiles, expansive glazing, and an array of customizable options, these windows are designed to transform any space into a haven of style and comfort. Join us on a journey to explore the captivating allure and endless possibilities of maintenance-free windows. 
Get ready to redefine your living experience with timeless beauty, exceptional durability, and remarkable craftsmanship.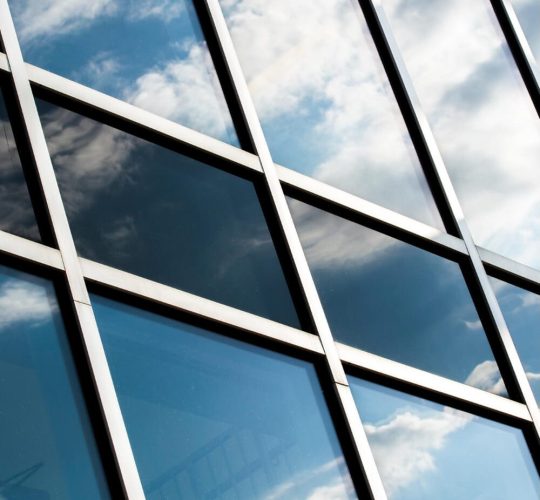 The Beauty and Durability of Aluminium Windows
Choose High-Quality Aluminium Windows for Long-lasting Performance
New Aluminium windows offer a remarkable combination of elegance, durability, and energy efficiency. At Zeenee we provide a wide range of customisable options for windows and doors, including premium black aluminium casement windows. These double glazed windows are designed to enhance the comfort and aesthetics of your space while offering exceptional performance.
 Customise Your Space with a Wide Range of Designs
When it comes to windows and doors, personalisation is key. That's why we offer an extensive selection of window designs that can be customised to suit your unique style and preferences. From sleek slimline aluminium frames to classic pane configurations, you have the flexibility to create windows that perfectly complement your home's architecture.
Transform Your Home with Stylish Aluminium Window Solutions
Upgrade the look and functionality of your home with the aluminium window available with us. Our windows are available in various styles, including casement windows, flush casement windows, and sliding doors. Each style offers its own set of benefits, from maximising natural light to providing seamless indoor-outdoor transitions. With our premium aluminium windows, you can transform your living spaces and create a visually stunning environment.
Enhance Security and Peace of Mind with Aluminium Windows
The security of your home is paramount, and our windows are designed with your safety in mind having authentic security features. With their robust construction and advanced locking systems, they provide enhanced security and peace of mind. Our windows are fitted with high-quality locking mechanisms and toughened glass to deter intruders and protect your loved ones.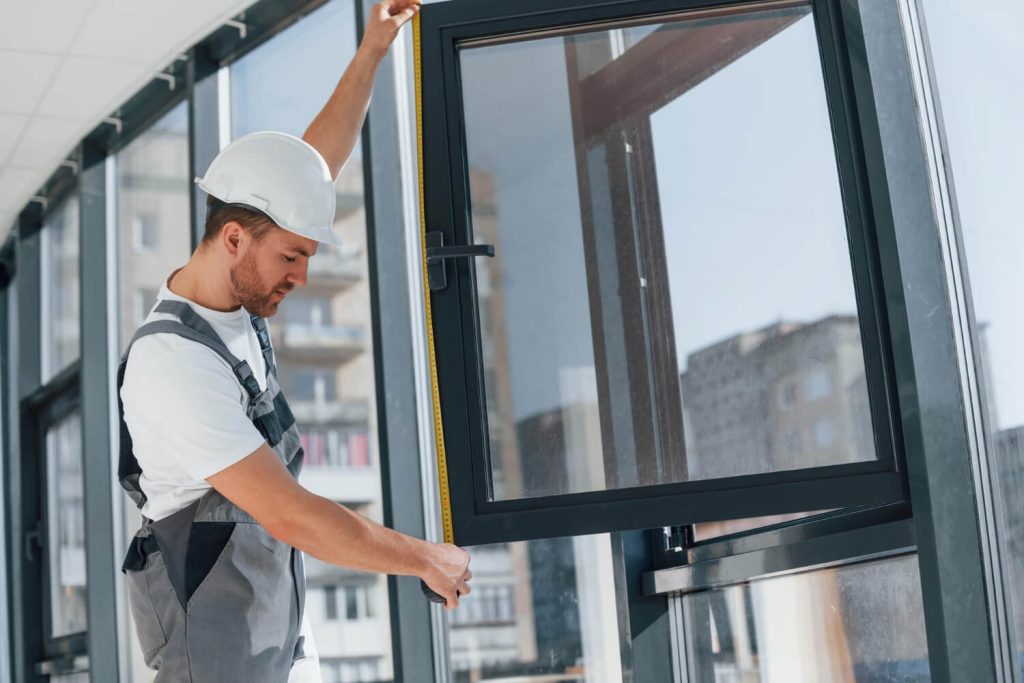 What are the Advantages of Aluminium Windows?
Energy efficiency is a top priority for homeowners, and it is one of the best benefits of aluminium windows excel in this aspect. Featuring advanced insulation properties and double glazed aluminium windows effectively reduce heat loss and improve thermal performance. By keeping your home well-insulated, our windows also help maintain a comfortable indoor environment while lowering energy consumption. This translates to significant savings on your heating and cooling costs.
With their exceptional thermal performance and advanced insulation properties, our aluminium windows also create a comfortable living environment all year round. They help regulate indoor temperatures, reducing heat loss in winter and minimizing heat gain during summer. This enhances your comfort and reduces your reliance on heating and cooling systems, leading to energy savings.
Aluminium is in itself a versatile metal used for:
Explore the Versatility of Aluminium Windows for Any Architectural Style
No matter the architectural style of your home, our aluminium windows can seamlessly blend in and enhance its aesthetics.We understand that each architectural style has its unique charm and requirements. That's why we offer various aluminium window designs to cater to different architectural styles.  Whether you're looking for a modern and contemporary design or a traditional and timeless look, our wide range of colour options and frame designs allows you to choose aluminium windows that perfectly complement your home's exterior. 
Whether you have a new build project or are renovating a period property, we have the perfect window solution.  From sleek grey aluminium windows to classic black and the slimmest of frames, the possibilities are endless. Our windows are available in various styles, including sash windows, flush casement windows, and bifold doors, ensuring that you can find the ideal match for your home.
Similarly, Aluminium doors are trending as well. There are numerous designs, colors, makes and sizes available. 
Choose Aluminium Windows Over uPVC for Long-lasting Performance
When comparing aluminium windows to uPVC windows, aluminium proves to be a superior choice in terms of durability and longevity. Unlike uPVC, the metallic windows are highly resistant to warping, cracking, and fading, ensuring that they maintain their structural integrity and aesthetic appeal for years to come. Additionally, they offer exceptional weather performance, making them an ideal choice for various climates.
Enhance the Beauty of Your Home with Slimline Aluminium Windows
If you desire a sleek and contemporary look, our slimline aluminium windows are the perfect choice. With their slim frames and clean lines, they
 offer a modern aesthetic that complements any interior design. The slimline profiles also maximize the area of glazing, allowing plenty of natural light to flood your living spaces, creating a bright and airy atmosphere.
Achieve Superior Energy Efficiency with Slimline Aluminium Windows
In addition to their aesthetic appeal, they are engineered to be energy efficient. The slim profiles minimize the transfer of heat and cold, helping to maintain a stable indoor temperature. This not only reduces your energy consumption but also enhances the overall energy efficiency of your home.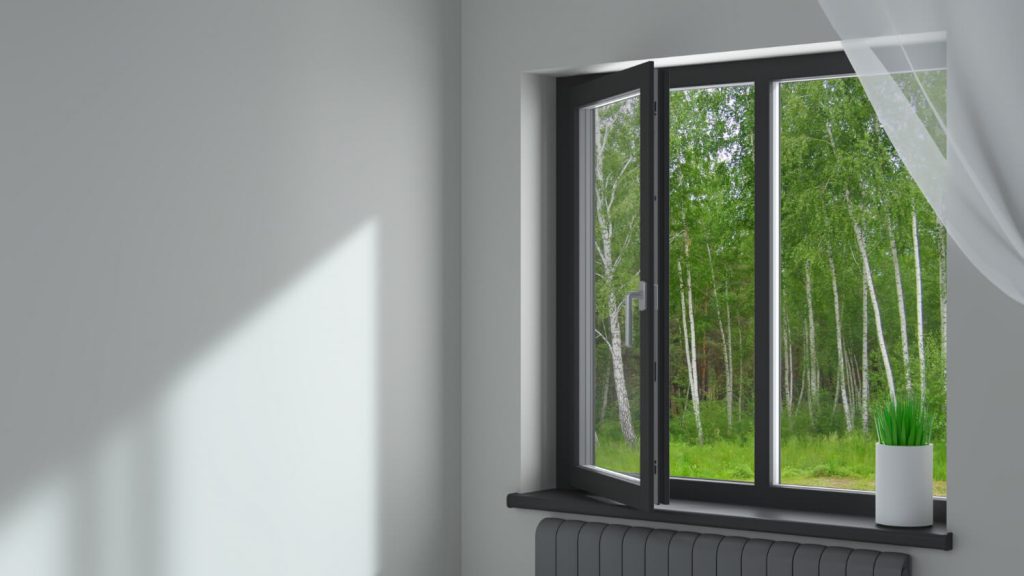 We Know That You Have A Lot Of Questions - Ask Away!
What Colours do Aluminium Window Come in?
Aluminium windows are known for their sleek and modern appearance, offering a versatile solution for enhancing the aesthetics of any space and keeping it corrosion free. One of the key advantages of aluminium windows is the wide range of colours they are available in, allowing you to customize and personalize your windows to match your unique style and preferences. In this article, we will explore the exciting world of colours for these windows, discussing the various options and possibilities that can transform the look and feel of your windows. 
Whether you prefer classic and timeless shades or bold and vibrant hues, aluminium windows offer an extensive palette to choose from. From sophisticated neutrals to striking metallics and even wood grain finishes, the colour options for aluminium windows are virtually limitless. Join us as we delve into the world of colour possibilities for aluminium windows, providing you with inspiration and guidance to select the perfect shade that reflects your personality and complements your home or office decor. Get ready to infuse your windows with personality and style, as we uncover the exciting spectrum of colours that aluminium windows can offer.
What are Powder Coated Aluminium Windows?
Powder coated aluminium windows have become increasingly popular in the world of modern architecture and design. They offer a seamless blend of style, durability, and low maintenance, making them a top choice for homeowners and businesses alike. In this article, we will delve into the world of powder coated windows, exploring their unique features, benefits, and why they are a smart investment for enhancing the aesthetics and functionality of your windows. Join us as we uncover the process behind powder coating, the advantages it brings to them, and how it can elevate the overall look and feel of your living or working spaces. Get ready to discover the transformative power of powder coated aluminium windows and the endless possibilities they offer for your window design.
What are Composite Aluminium Windows?
Composite windows combine the best features of two popular window materials: aluminium and composite. These windows offer a winning combination of durability, energy efficiency, and aesthetic appeal, making them a preferred choice for modern homes and buildings. In this article, we will take a closer look at them, examining their construction, benefits, and why they are an excellent option for those seeking high-performance windows with a touch of elegance. Join us as we dive into the world of composite aluminium windows and discover how they can transform your living spaces.
What is the disadvantage of aluminum window
While aluminium windows come with a range of impressive advantages, it is important to consider all aspects, including potential disadvantages. One notable disadvantage of them is their relatively high thermal conductivity compared to other window materials, such as uPVC or timber windows. Aluminium has the tendency to conduct heat and cold, which can lead to slight heat loss or gain, affecting the overall energy efficiency of a building.
However, it's worth noting that modern auminium window systems often include advanced thermal break technology, which mitigates this issue by creating a barrier between the interior and exterior parts of the window frame, reducing heat transfer. Additionally, the use of double glazing or low-emissivity glass can further enhance the insulation properties of these windows. 
By considering these factors and taking appropriate measures, any potential disadvantages associated with the thermal conductivity of these windows can be effectively minimized, allowing you to enjoy their many other benefits without compromise.
Enjoy Competitive Pricing and Excellent Value
Contrary to popular belief, aluminium windows are not necessarily expensive. At Zeenee.co.uk we strive to offer competitive cost of these windows without compromising on quality. We provide transparent aluminium doors and windows price lists and can offer you a personalised quote based on your specific needs. Rest assured that with us, you'll receive excellent value for your investment.
Partner with Zeenee For Your Aluminium Windows
We take pride in offering a wide selection of high-quality aluminium windows and doors. Our expertise in the industry, combined with our commitment to customer satisfaction, ensures that you receive the best products and service. Whether you're looking for aluminium windows and doors in London, throughout the UK, or near your specific location, we are here to meet your needs.
In Conclusion - Contact Us
At Zeenee.co.uk, we pride ourselves on providing high-quality aluminium windows that elevate the beauty of your home and improve its comfort, energy efficiency, and security. Choose from the highest standard, slimmer frames, traditional and contemporary and experience the perfect combination of style, functionality, and peace of mind.
Contact us today to get a free quote and let us assist you in choosing the perfect windows for your home. Experience the beauty, durability, and energy efficiency that our windows have to offer. Discover the difference they can make in transforming your living spaces.
Thank you for considering Zeenee Aluminium for your next project.
Contact us today to learn more about our products and services and let us help you bring your vision to life.