Stylish and Functional Shower Screens and Bath Screens
Welcome to Zeenee.co.uk, your one-stop destination for shower screens and shower bath screens in the UK. Discover a stunning range of shower and bath screen options designed to elevate your bathroom space and provide both style and functionality.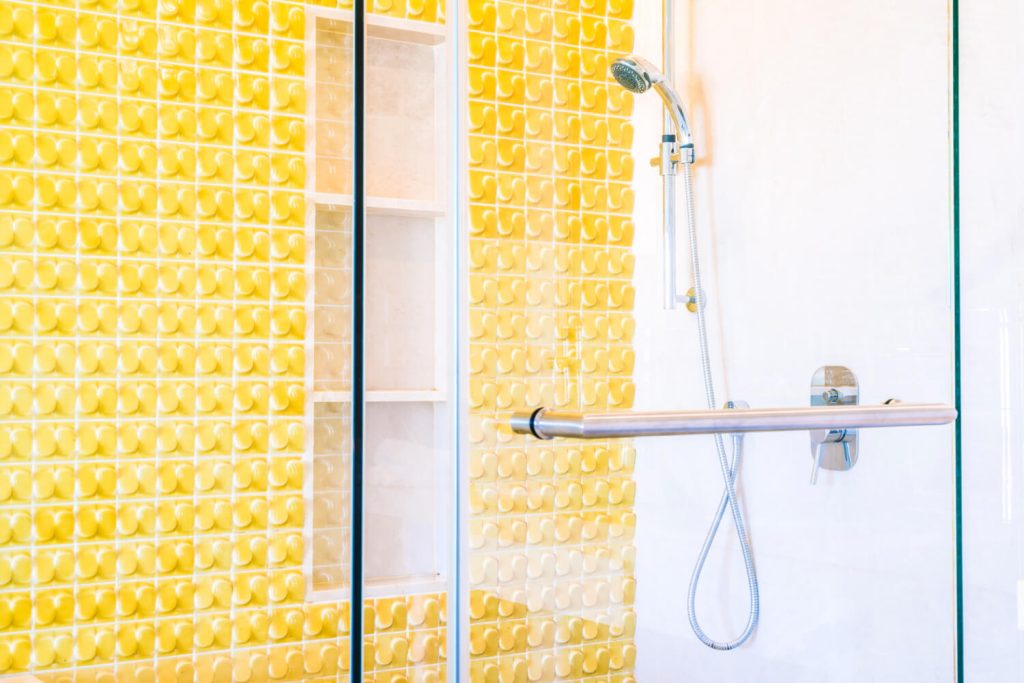 Our collection features a variety of shower screens and bath screens crafted with premium glass panels that exude modern elegance. Choose from foldable screens, sliding doors, and fixed or classic framed styles to suit your personal taste and enhance your bathroom design.
At Zeenee.co.uk, we pride ourselves on offering an extensive range, including curved and square designs, with options for standard or custom radius and various widths. We collaborate with leading brands like Merlyn to ensure that our customers have access to exceptional quality and stylish options.
With our efficient delivery service, you can expect your chosen shower screen to arrive promptly and in perfect condition. Our team of experts is also available to provide professional installation services, ensuring a seamless and hassle-free process.
Maintenance is a breeze with our easy-to-clean surfaces and premium finishes. Enjoy a sleek and hygienic bathroom with minimal effort.
We believe that quality should be affordable. That's why we offer our high-quality shower screens at competitive prices, without compromising on excellence.
Upgrade your bathroom and create a stylish and functional space that reflects your unique style. Explore our collection today and experience the perfect blend of style, quality, and affordability at Zeenee.co.uk.
Discover the Elegance and Functionality of Shower Screens
Types of Shower Screens: Exploring Your Options
There are different types available, each with its own unique features and benefits. Let's take a closer look at the three main types:
Frameless Shower Screens: A Minimalist Choice
Frameless ones offer a sleek and modern look to your bathroom. With no visible frames, they create a seamless and open feel, making your shower area appear more spacious. These screens are made of thick, tempered glass for durability and safety.
Semi-Frameless Shower Screens: Balancing Style and Affordability
Semi-frameless ones combine the best of both worlds. They feature minimal framing around the edges while providing stability and affordability. These screens are available in various design options, allowing you to choose the style that complements your bathroom decor.
Framed Shower Screens: Classic Design with Added Stability
Framed ones are a classic choice, known for their sturdy construction and timeless appeal. These screens feature a visible frame around the edges, providing extra stability and support. They come in a variety of finishes and styles, allowing you to match them with your bathroom theme.
Enhance Your Bathroom with Stylish Shower Screen Designs
Customized
For bathrooms with unconventional layouts or specific design requirements, customized shower screens offer the perfect solution. These screens can be made to measure, ensuring a perfect fit and seamless integration into your bathroom. With customized shower screens, you can achieve the exact look and functionality you desire.
Corner
Corner shower screens are specifically designed to fit into corner spaces, optimizing the available area in your bathroom. These screens often feature a curved or angled design, perfectly accommodating corner shower enclosures while adding a touch of elegance.
Compact
If you have a small bathroom, you can still enjoy the benefits of a shower screen. Compact shower screens are designed to maximize space while providing functionality and style. These screens fit snugly in small alcoves or corners, making the most of your limited bathroom space.
Sliding
Sliding ones are an excellent choice for bathrooms with limited space. These screens feature smooth gliding doors that slide along tracks, saving space compared to hinged doors. They are easy to use and provide convenient access to your shower area.
Hinged
Hinged ones offer a traditional and elegant touch to your bathroom. These screens have doors that open outward on hinges, providing a wide entry point for easy access. Hinged shower screens come in various configurations to suit different bathroom layouts.
Pivot
Pivot ones are versatile and adaptable to different bathroom layouts. They feature a central pivot point, allowing the door to swing inward and outward. Pivot screens are a popular choice for both small and large bathrooms, offering flexibility in design and function.
Walk-In
Walk-in shower screens provide a luxurious and spa-like experience. These screens feature a minimalistic design, often with a single glass panel that creates a seamless and open shower enclosure. Walk-in screens offer easy accessibility and give your bathroom a modern and sophisticated look.
Over Bath
Over bath shower screens are ideal for bathrooms that have both a shower and a bathtub. These screens are designed to fit securely onto the edge of the bathtub, preventing water splashes and providing a dedicated showering area. Over bath screens come in various styles, allowing you to find the perfect match for your bathroom.
Benefits of Shower Screens for Your Bathroom
Installing shower screens in your bathroom offers several advantages that enhance both the aesthetics and functionality of your space. Let's explore the key benefits:
Privacy and Splash Protection: Maintain Privacy and Keep Water Contained
One of the primary benefits  is the privacy they provide. They create a dedicated showering area, keeping water contained and preventing it from splashing onto the rest of the bathroom floor. With shower screens, you can enjoy a private and enclosed showering experience.
Easy Cleaning and Maintenance: Hassle-Free Care for a Pristine Look
Shower screens are designed for easy cleaning and maintenance. Most screens feature glass surfaces treated with special coatings to repel water and prevent soap scum buildup. Regular cleaning is as simple as wiping down the screens with a mild detergent or glass cleaner, ensuring a pristine and hygienic appearance.
Enhanced Aesthetics: Elevate the Look and Feel of Your Bathroom
The aesthetic appeal of shower screens is undeniable. They add a touch of elegance and sophistication to your bathroom, elevating its overall look and feel. Whether you prefer a minimalist frameless design or a classic framed option, shower screens contribute to a more polished and stylish bathroom decor.
Durability and Longevity: Invest in Quality for Long-Term Performance
Shower screens are built to withstand daily use and provide long-lasting performance. The glass panels are made of durable materials, such as tempered glass, ensuring strength and resistance to breakage. With proper care and maintenance, shower screens can serve you well for many years to come.
Professional Installation and Service for Shower Screens
At Zeenee.co.uk, we provide professional installation and comprehensive services for shower screens. Our team of experts ensures a seamless installation process, taking care of every detail to ensure a perfect fit and functionality. We also offer additional services to cater to your shower screen needs:
Expert Installation: Ensuring Proper Fit and Functionality
Our experienced installers specialize in shower screen installations. They have the expertise to handle various types of screens and ensure they are correctly fitted, aligned, and sealed. With our professional installation service, you can have peace of mind knowing that your shower screen will function flawlessly.
Shower Screen Repairs and Maintenance: Keeping Your Screens in Optimal Condition
We offer repair and maintenance services to keep your shower screens in optimal condition. Whether you need glass panel replacements, hinge adjustments, or general maintenance, our team can efficiently address any issues and ensure your shower screens continue to perform at their best.
Replacement and Upgrades: Refreshing Your Bathroom with New Shower Screens
If you're looking to upgrade your existing shower screens or replace worn-out ones, we have a range of options to choose from. Our team can assist you in selecting the perfect replacement or upgrade that suits your bathroom style and requirements, breathing new life into your space.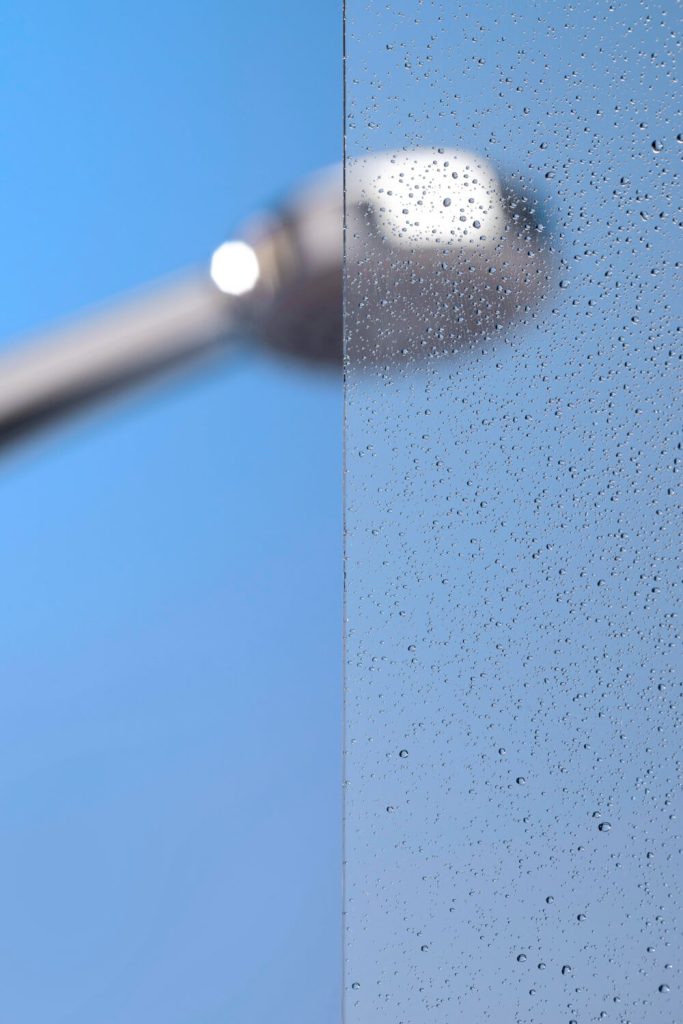 Customer Support: Assisting You with Queries and Product Guidance
Our dedicated customer support team is  always ready to assist you with any queries or product guidance. Whether you have questions about specific shower screen models, installation processes, or maintenance tips, we're here to provide the information and support you need.
Transform your bathroom into a stylish and functional sanctuary with our wide range of high-quality shower screens. Explore our collection today and discover the perfect solution for your bathroom requirements. Contact us for a free consultation and let us assist you in creating the perfect showering space for your home.
Thank you for considering Zeenee Aluminium for your next project.
Contact us today to learn more about our products and services and let us help you bring your vision to life.