Aluminium coping systems provide a comprehensive solution for protecting buildings while adding aesthetic appeal. In this article, we will delve into the significance of copings. We will explore their importance, installation process, rainwater drainage, powder coat finish, secret fix system, and the advantages of using lightweight marine-grade aluminium. Additionally, we will discuss the range of colours, sizing options, and long-term durability that they offer.
Why Are Aluminium Copings Important?
Aluminium copings serve as a weatherproof covering for upstand parapets and the top of walls, protecting buildings from rainwater penetration. Copings also enhance the architectural appeal of structures while ensuring proper rainwater drainage such as the facilitiation received from Aluminium Guttering. This system provides a reliable and durable solution for both retrofit and new build projects.
Installation and Features of Aluminium Copings
When installing copings, the secret fix system is an excellent choice. This method does not penetrate the capping, allowing ventilation and preventing potential damage. Lightweight marine-grade aluminium copings are easy to install using fixing straps and brackets, providing an economical yet long-lasting solution for architectural projects.
Powder Coat Finish and Colour Options
These metallic copings can be powder coated using a process that allows for a durable and vibrant finish. With a wide range of 26 colours available, including gloss and textured options, you can customize the coping system to match your building's architectural style and design requirements.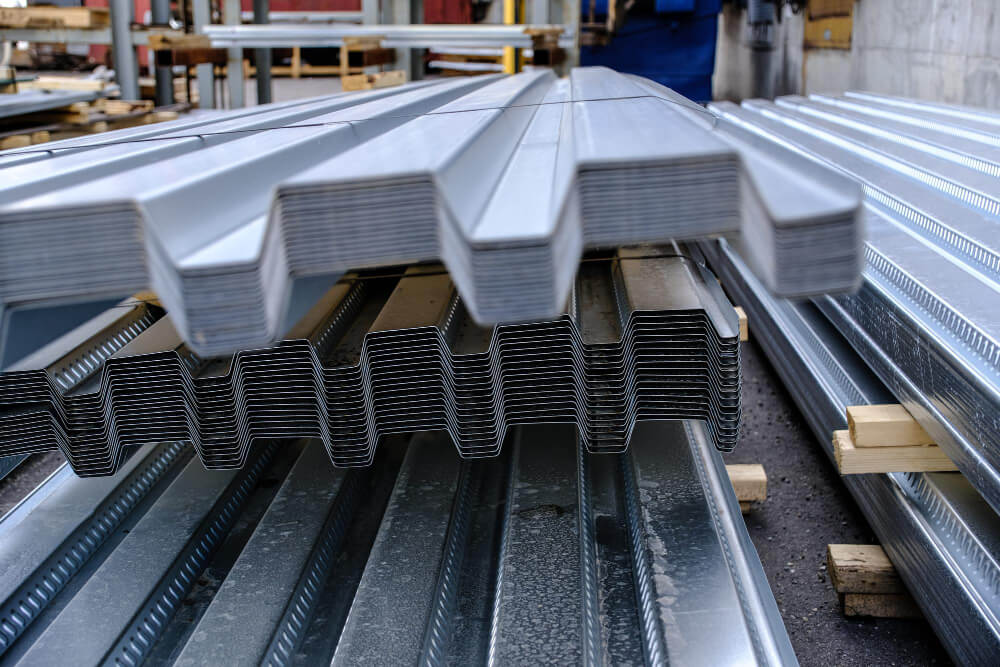 Advantages of Lightweight Marine-Grade Aluminium
Aluminium copings manufactured from marine-grade aluminium offer exceptional durability and resistance to corrosion. This lightweight material is suited for various applications, including flat roofs, parapet walls, and fascia. The mill finish provides a sleek and contemporary appearance, while the aluminium's strength ensures long-term performance.
Rainwater Drainage and Weatherproof Protection
This system provides a totally weatherproof covering for upstand parapets, preventing rainwater penetration and potential damage to the building's structure. By directing rainwater to the roof gutter, the coping system ensures efficient rainwater drainage, protecting the building from water-related issues.
FAQs
What is Aluminium coping?

Aluminium coping refers to a protective covering made of aluminium that is installed at the top of walls or parapets in building construction. It serves as a barrier against weather elements, such as rain and wind, while providing an aesthetically pleasing finish to the building façade.
What is the thickness of Aluminium coping?

The thickness of aluminium coping can vary depending on project requirements and local building codes. Typically, it is available in different thicknesses to accommodate various factors like the height of the parapet and structural considerations. Thicker coping options offer increased durability and resistance to external stresses.
What does coping mean on a roof?

In roofing terminology, coping refers to a protective covering or cap installed on top of parapet walls or the edges of a roof. It acts as a shield against water penetration, directing rainwater away from the roof surface and preventing potential damage.
How to fit aluminium coping?

Fitting aluminium coping involves several steps:
1. Prepare the wall or parapet: Ensure that the surface is clean, dry, and free from any debris or obstructions.
2. Measure and cut: Measure the length of the coping required for the wall or parapet. Use appropriate tools to cut the aluminium coping to the desired size.
3. Fixing method: Depending on the chosen installation method, such as secret fix or bracket fix, follow the manufacturer's guidelines. This may involve using fixing straps, brackets, or other recommended hardware to secure the coping in place.
4. Alignment and leveling: Carefully align the coping with the wall or parapet, ensuring it is level and straight. Make any necessary adjustments to achieve the desired fit.
5. Fastening: Securely fasten the coping to the wall or parapet, following the recommended fixing method. Double-check for proper alignment and secure attachment.
6. Finishing touches: Once the coping is securely installed, ensure that all fixings are concealed for a clean and seamless appearance. Make any necessary adjustments or touch-ups to achieve the desired finish.
Please note that specific fitting instructions may vary depending on the manufacturer and the chosen coping system. It is recommended to refer to the manufacturer's installation guidelines for detailed instructions and best practices.
Conclusion
Aluminium copings, such as the Alumasc Skyline Aluminium Coping System, offer an innovative solution for protecting buildings while enhancing their architectural appeal. With lightweight marine-grade aluminium, powder coat finishes, and a range of colour options, these copings provide a durable and weatherproof covering to upstand parapets and top-of-wall structures. The secret fix system ensures easy installation and ventilation, while the lightweight material offers long-term durability. For more information or assistance, please contact our technical team or visit our stockist for a comprehensive range of realted products suited for retrofit and new build projects.