The Natural wood of a window is to work two ways – letting light in and keeping everything else out. But if it's for a home, it plays a vital role in the overall decor and protection. Therefore, a house window should be durable, lasting, and above all, be able to blend with the surrounding decorum. Moreover, plenty of other things to consider when choosing your window frames. Whether it should be made of Nautral wood or the frames should be made of Steel, many doubts and queries will be answered – Read On!
When To Use Natural Wood Vs. Steel Windows
You want the windows to look amazing, but you also want them to do a great job keeping the elements out of your home. The windows must be in great shape for the entire house to look great. This should be an important factor when deciding what material will be the best for the windows. 
There are a few more things to consider when deciding whether to use Natural wood or steel windows. First is the primary look you are trying to achieve for your home. Steel windows can have a more modern look, while Natural wood windows provide a more traditional or rustic appearance.
Another consideration is the climate in which you live. Heavy rainfall, high winds, summer and winter temperatures, and humidity levels should be considered when deciding on the material. Also, steel windows are more fire-resistant thanNatural wood windows.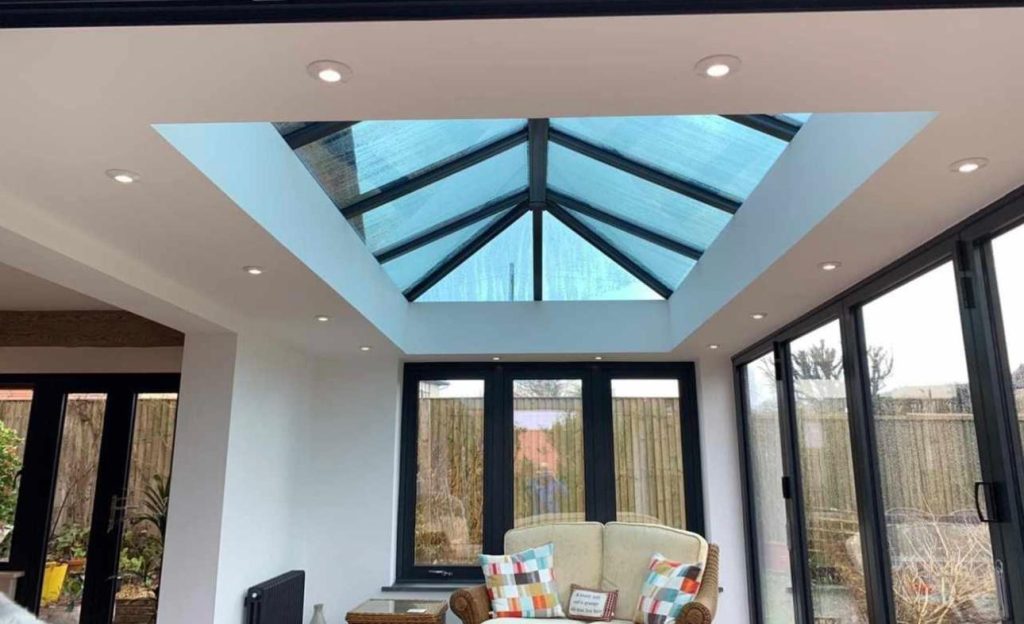 Differences Between Natural Wood And Steel Window Frames
There are several critical differences between wood and steel window frames. One of the most obvious is that wood is a natural material while Steel is manufactured. This means that Natural wood frames will have a more organic look, while Steel will have a more streamlined appearance. But it also means you must overlook the environmental factor of losing trees.
Wood is also a much more insulating material than Steel, which will help keep your home warmer in winter and cooler in summer. On the other hand, steel frames could be better insulated and can conduct heat and cold, making your home less comfortable. But it also depends on how well you look after the windows, the overall maintenance, and the type of glass you use. Double-insulated tempered glass with steel frames also provides enhanced insulation and durability.
Wood frames are also much easier to repair than steel frames if they become damaged. Steel frames can be tough to fix if they are bent or warped and must be replaced entirely. Wood frames can often be repaired with some simple woodworking tools. However, wood is more liable to damage than Steel. Therefore, you must be extra careful with natural wood as your window frame.
Steel frames are cheaper than wooden frames in the long run because the overall cost of maintenance and repairs is less with Steel than Natural wood. So if you want to make a wise and economic decision, you know what to choose.
Tips On How To Choose The Right One For Your Home
Remember the overall aesthetic you hope to achieve for your home. For example, Natural wood windows may be the way to go if you're going for a more conventional look. However, steel windows may be better if you aim for a more chic and classified look.
Another critical consideration is the typical weather and the dominating climate of the area. For example, there may be better options than Natural wood windows if there is a lot of moisture or humidity, as they can swell and warp over time. On the other hand, steel windows are more moisture-resistant because of their material.
Also, do consider the use of windows. Whether they will be sliding or will be opening like doors. If your windows need to slide, aluminum frames are the best, as they are smooth and easy to lubricate and clean. Wood may swell with slight weather changes and cause issues with sliding.
Both types can be considered if your windows need to be opened. However, wooden window frames are more prone to molding, termites, and climatic damage. But if you like the look, consider painting and polishing your steel frames as wood.
Other Considerations When Purchasing New Windows
Setting up window frames is a once-in-a-lifetime investment and experience for many. You may occasionally repair the windows, the frames, or the glass, but a complete change is rare. Hence your initial decision must be a wise and thoughtful one.
Good-looking windows are important, but if there are many windows to consider, then think about what's economical and at the same time suitable. Of course, the house's material with which it is constructed is also a significant factor.
Always consider the wind direction around your house. The windows are the weakest part of the house when facing climatic conditions. How sturdy and good they handle weather issues is vital in deciding the type.
Also, the floor on which you are residing. Of course, if it's a building, you are hardly left with a choice because the overall outlook of the building has to be the same. But if it's a one-story or two-story house, then you have options. The ground-floor windows need to be sturdier than the above-floor ones.
Lastly, look around and ask the experts. The window and frame setting companies will advise you better considering the surroundings, the location, what is safer, and according to your budget as well.
Final Thoughts
Choosing wood or steel window frames ultimately depends on personal preference and practical considerations. Remember your climate and budget, and decide what will work best for you and your home.